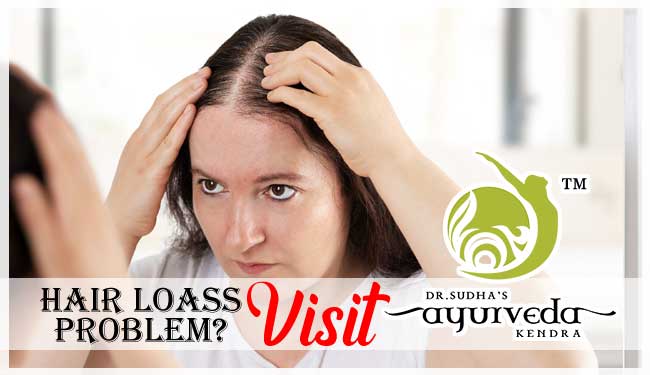 Say Goodbye to Hair Loss: Ayurveda Kendra's Proven Treatment Methods
Hair loss is a common problem that affects millions of people worldwide. It can be caused by various factors such as genetics, hormonal imbalances, poor nutrition, and stress. For many individuals, hair loss can be a source of embarrassment and low self-esteem. In today's fast-paced world, where appearance plays a significant role, hair loss can have a severe impact on an individual's personal and professional life. While there are many treatments available in the market, they often come with side effects and do not provide long-term solutions. This is where Ayurveda Kendra's proven treatment methods come into the picture.
Ayurveda Kendra, a renowned center for Ayurveda and natural healing, offers effective solutions for hair loss that are based on ancient Ayurvedic principles. With a holistic approach, Ayurveda Kendra's treatments not only address the root cause of the problem but also promote overall well-being. In this article, we will delve deeper into Ayurveda Kendra's proven treatment methods for hair loss and how they can help you say goodbye to hair loss and hello to healthy, lustrous hair.
Ayurveda Kendra's revolutionary hair loss treatment
At Ayurveda Kendra, we understand the frustration and distress caused by hair loss. That's why our expert team of Ayurvedic practitioners has developed a revolutionary treatment that has shown remarkable results in combating hair loss. Our treatment methods are carefully crafted using natural herbs and oils, focusing on balancing the body's internal energies and strengthening the hair follicles. We also provide personalized consultations and guidance on lifestyle changes to maintain healthy hair. With Ayurveda Kendra's proven treatment methods, you can say goodbye to hair loss and hello to beautiful, healthy hair. Trust us to help you regain your confidence and improve your quality of life.
Effective remedies for hair regrowth
In addition to Ayurveda Kendra's holistic approach to hair loss treatment, there are also several effective home remedies that can help stimulate hair regrowth. These include massaging the scalp with warm oil, such as coconut or almond oil, to increase blood circulation and nourish the hair follicles. A mixture of onion juice and honey can also be applied to the scalp to promote hair growth, as onion juice contains a high concentration of sulfur which helps improve blood circulation. Other remedies include using aloe vera gel, rosemary oil, and essential oils like lavender and peppermint. These natural remedies, in combination with Ayurveda Kendra's treatment methods, can help say goodbye to hair loss and welcome back healthy, luscious hair.
Natural solutions for combating baldness
In addition to Ayurveda Kendra's recommended home remedies, there are several other natural solutions that can help combat hair loss. One effective method is regularly massaging the scalp with essential oils such as rosemary, peppermint, or lavender, which can improve blood circulation and stimulate hair growth.
Additionally, incorporating a diet rich in protein, vitamins, and minerals can also promote healthy hair growth. Foods like leafy greens, nuts, and eggs are all great sources of nutrients for strong and healthy hair. By combining these natural solutions with Ayurveda Kendra's proven treatment methods, individuals can say goodbye to hair loss and hello to a healthier head of hair.
Proven Ayurvedic techniques for hair restoration
In addition to Ayurveda Kendra's home remedies, there are also proven Ayurvedic techniques for hair restoration that have been used for centuries. These techniques involve specialized treatments and therapies, such as scalp massages with essential oils and herbal treatments, that stimulate hair growth and improve overall scalp health. These methods have been found to be effective in promoting hair growth and reducing hair loss when combined with a balanced diet and proper hair care. At Ayurveda Kendra, our experienced practitioners utilize these proven techniques to provide personalized treatment plans for each individual, ensuring the best results for their hair restoration journey.
Say goodbye to hair loss
With Ayurveda Kendra hair loss treatment methods, you can finally say goodbye to hair loss and welcome a full, healthy head of hair. Our unique approach combines ancient Ayurvedic techniques with modern science to address the root cause of hair loss and promote hair growth. Our experienced practitioners will work with you to create a personalized treatment plan that includes scalp massages, herbal treatments, and dietary recommendations. With our holistic approach, you can achieve long-lasting results and regain your confidence. Don't let hair loss hold you back any longer, visit Ayurveda Kendra today and say hello to a fuller head of hair.