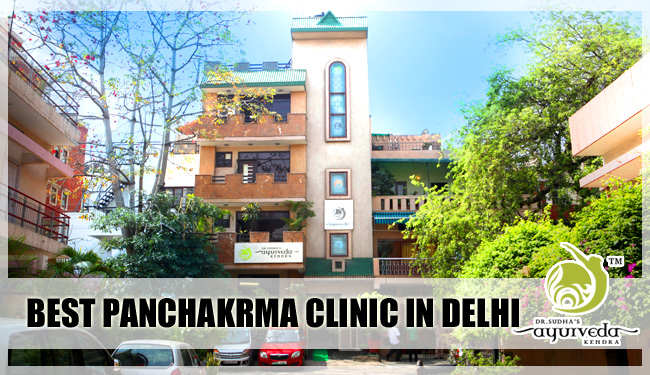 Step into the World of Ayurvedic Healing with Ayurveda Kendra's Panchakarma Treatment in Delhi
Ayurveda Kendra, located in Delhi, offers a unique and holistic approach to healing through their Panchakarma treatment. Ayurveda, a traditional system of medicine originating from India, has been practiced for thousands of years and is based on the belief that health and wellness depend on a delicate balance between the mind, body, and spirit. Panchakarma, which literally translates to "five actions," is a detoxification and rejuvenation therapy that aims to restore this balance and promote overall well-being.
Ayurveda Kendra's Panchakarma treatment is tailored to each individual's specific needs and includes a combination of massage, herbal remedies, and dietary changes. The treatment is designed to not only address physical ailments, but also to improve mental clarity, emotional stability, and spiritual awareness.
In this blog post, we will explore the world of Ayurvedic healing and the benefits of Panchakarma treatment, as well as delve into Ayurveda Kendra's approach.
HOLISTIC HEALING FOR OPTIMAL WELLNESS
At Ayurveda Kendra, we believe in holistic healing for optimal wellness. Our Panchakarma treatment in Delhi is designed to address the root cause of physical and emotional imbalances that can cause disease and discomfort. Ayurveda is a traditional Indian system of medicine that has been practiced for thousands of years. It is based on the principles of balance and harmony between mind, body, and spirit. Our experienced practitioners use a combination of Ayurvedic therapies and techniques to help restore balance and promote wellness.
Our Panchakarma treatment is a comprehensive program that includes personalized consultations, dietary recommendations, herbal remedies, and therapeutic treatments to provide a complete healing experience. Our goal is to help our clients achieve optimal health and wellbeing by addressing their unique needs and supporting them on their journey to wellness.
EXPERT PANCHAKARMA THERAPY IN DELHI
Ayurveda Kendra offers expert Panchakarma therapy in Delhi. Panchakarma is a holistic approach to healing in Ayurveda that aims to balance the body, mind, and spirit. It is known to be effective for detoxification, rejuvenation, and healing chronic illnesses. At Ayurveda Kendra, our experienced Ayurvedic doctors and therapists provide personalized Panchakarma treatments based on each individual's unique body constitution and health needs. Our treatments are designed to help you achieve optimal health and well-being. With our commitment to quality care and exceptional service, we have become one of the most trusted Ayurvedic centers in Delhi. Book your appointment today and experience the transformative power of Panchakarma therapy with Ayurveda Kendra.
EXPERIENCE AYURVEDIC REJUVENATION TODAY
Experience the rejuvenating power of Ayurvedic medicine. At Ayurveda Kendra, we offer a range of Ayurvedic treatments, including our signature Panchakarma program. Panchakarma is a powerful detoxification process that releases toxins from the body and strengthens the immune system. Our Ayurvedic experts will work with you to design a personalized treatment plan that addresses your specific health concerns. Our Panchakarma program includes a range of treatments, including massage therapy, herbal remedies, and dietary changes that will help you achieve optimal health and wellbeing. Experience the ancient healing power of Ayurvedic medicine today, and discover why it has been used for thousands of years to promote healing and vitality.