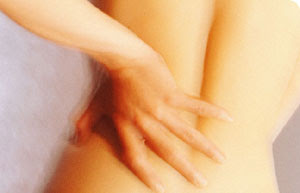 Slip Disc
What are the common causes of low back pain?
Lower backpain is a distressing disease which can cause you immobility if not attended properly. Lower back pain can be caused by many reasons. Lumbar spondylosis, slip disc, sciatica are very common. It happen because of compression in nerve. This can be either in the thecal sac or spinal nerve. Rarely, tuberculosis or tumor in the vertebrate can cause compression in the nerve and can cause pain.
What are the symptoms of low back pain? Why do they happen?
Apart from pain in the lumbar region there can be radiating pain to both or one leg, shooting pain in the legs, numbness, loss of sensation. The pain is aggravated when climbing stairs or coughing. Some times, there may be pain in the calf muscles or the knees without any pain in the low back.The low back is made of five bones (vertebrae) and intervening inter-vertebral discs. There are spinal nerves exiting from each level of the spines. The spinal cord and the spinal nerves are covered with meninges. There are many muscles and ligaments that give support to these structures.If there is a prolapse of a disc it compresses the exiting spinal nerve or the thecal sac. This causes the pain in the lower back and the legs.
What are the diagnostic methods used and why are they needed?
X-Ray, MRI, CT scan, bone scanning, hematologic investigations are usually used as diagnostic methods in low back pain. An experienced practitioner can diagnose low back pain from the signs and symptoms. But diagnostic methods are used to rule out rarer causes of lower back pain.
What are the treatments for lower back pain in Ayurveda?
Pain and other symptoms can be relieved and prevented its recurrence with a combination of oral medicines, kerala ayurvedic oil therapies and exercises. Medicines and therapies are aimed at strengthening the muscles and ligaments, reducing inflammation, relieving compression, and rejuvenation of the degenerated discs, bones muscles and ligaments. The prolapsed disc goes to its normal position in and the compression is relieved gradually with the Oil Bath treatment.
The degenerated disc is rejuvenated to prevent recurrences. If attended at the initial stage there will be cent per success in curing the problem. Old cases will take time. But surely it could be controlled .The therapies are ideally done admitting the patient in the hospital to ensure rest and avoid jerks . The treatment is decided according to the condition of the patient, and the duration is usually 2 to 3 weeks.
Is massage advisable in slip disc?
Slip disc is better cured with Ayurveda than any other lower back diseases. As Ayurveda Kendra has developed its own method to cure this type of diseases.We have more than 95% success in curing Slip disc. We have developed special techniques to treat the slip disc with oil bath(pizhichil). Allopathy doctors always tell patients that massage will cause more damage. But it is not true. We have got very good results even for patients having complete compression of thecal sac and neural canal.
Can ayurvedic treatment help to avoid surgery?
Most of the patients come to our center to avoid surgery. They are getting very good response also. Even after surgery we get lot of patients aspiring for their smooth movement and they are getting satisfied.