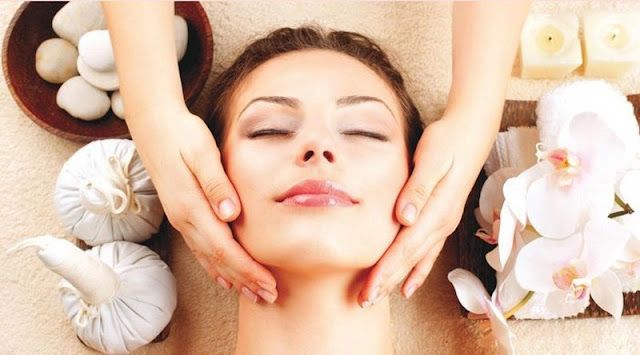 Bridal Package
For most of us, marriage is a milestone that one yearns for all their life. You have to be mentally and physically prepared to embrace the new journey of your life. Thinking that this is the most important thing in life itself can get a bride stressed out! All the preparation and planning for the day may cost you your mental and physical health. This only spells disaster for the wedding day!
Every bride dreams of looking gorgeous on her most important day.  The makeup you pay for in the beauty salon and makeup artists can do that job, to an extent. But what about your inner glow and the radiance after the marriage? Too often have we seen brides look entirely different the day after the wedding.
Do not limit your inner beauty to just one day, extend it beyond the wedding day and make the life ahead beautiful too. Stress and tension can trigger skin issues and hair problems. It's very important to take care of both body and mind together and that's when we come in. We have special bridal packages which is useful to pamper the bride a few days before the wedding.
Usual hair problems are hair fall, hair thinning, breakage of hair, loss of luster and shine of hair. Dull skin, acne, pigmentation, open pores are normal skin issues faced by the bride. Our methodology uses tried and tested methods so that there are no mishaps at all. These techniques are designed to make you healthy and beautiful from within. The bouquet of treatments include Shirodhara, Pizhichil, Navarakizhi , udwarthanam , uptan along with face massage, face pack and head massage provided with every session.
Shirodhara: The meditative power of this treatment is transcendental.  Medicated oils slowly and rhythmically drip on your forehead as you lie with your eyes closed listening to calming, relaxing music. The fact that this treatment promotes hair growth and relaxes the nerves, helps you sleep better and improves your hair, is an added plus.
Pizhichil or warm oil bath – This treatment douses you in lush herbal oil, massages you, tones your muscles and nourishes your skin. This improves skin texture, complexion, and relieves any skin issues like rashes, allergies, acne, etc.  At the end, you will look like you have been exercising for months.
Navarakizhi or Rice pack treatment – A special variety of rice grown in our fields in Kerala mixed with milk is massaged into the skin. This is a highly nourishing treatment. It gives a good tone to the muscles and improves skin luster.
Uptan – The final process in the package which includes massaging with exotic Ayurvedic herbs, fruits, and flowers. The goodness of rose petals, papaya, banana, turmeric, etc is brought together by this treatment.
Udwarthanam – Massage with herbal powder which will dissolve the superficial fat and trim your body.
Face massage with herbal oil and herbal facepack is provided every day which will provide radiance to your face. Head massage with herbal oil promotes blood circulation to the scalp which increases hair growth.
Our package is not only for a day but for a lifetime. Be beautiful and healthy from inside and outside.